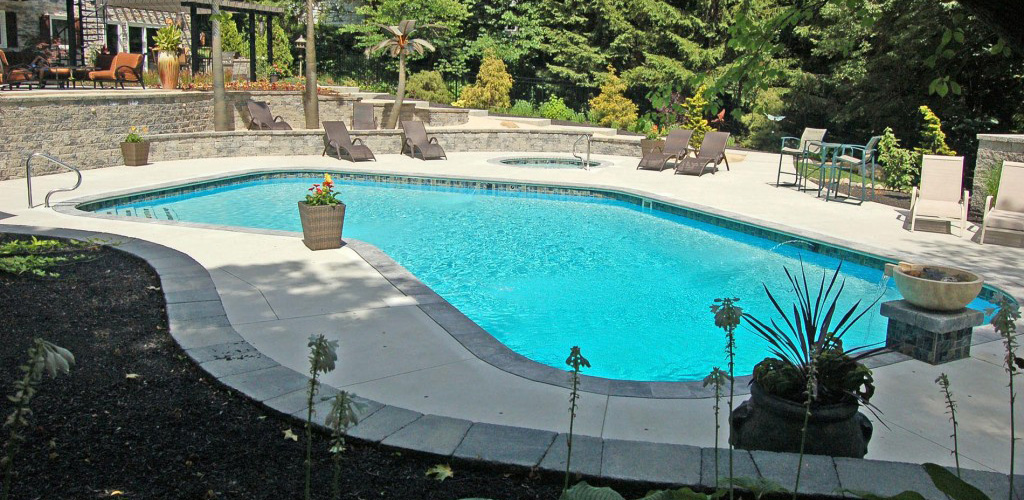 Expect Everything and Anything Except Ordinary…
Classic Pools are Truly One-of-a-Kind
Welcome to Classic Pools!
We custom design and build beautifully crafted in-ground swimming pools. We incorporate your ideas with our expertise to transform your yard or the interior of your home into a healthy living space that often goes beyond what you're able to envision on your own. Let your imagination and family's needs guide you in creating a perfect backyard entertainment area.
We've been building pools in Northeast Ohio for more than 40 years. Our customers get more than the finest pool available – they get a lifestyle that enhances their family time together, provides fitness benefits, and offers relaxation, healthy living and socializing with friends.
We're not like other pool companies. Here's how we are different:
We build one pool at a time using only our own employees
Each customer gets our undivided attention until the project is finished
We never compromise quality
We give prices freely over the phone on your first call
Each pool is customized in size, shape, accessories, colors and more
We service everything we build
Other pool companies refer people to us
Creative Design and Impeccable Installation… we do it all.
Contact Classic Pools at 330.882.3131 today!
Let our design team help you create the backyard of your dreams!
Enjoy the convenience and safety of having pool parties in your own back yard!
JUST IMAGINE what it's like to have your own pool. Nothing connects you so intimately with the sights and sounds of nature. Our customers tell us of unexpected benefits, like feeling the stress drain out of your body after a hard day's work. Of time spent with family and friends, and the refreshing invigoration that comes with a swim. We can bring that vision to life!
People who own a Classic Pool enjoy the health benefits of swimming, increased property values, and sharing quality leisure time with their family and friends. Simply put, a pool adds enjoyment and enhances the quality of your life. And isn't that what we all want?
Call us today to learn more. 330-882-3131.